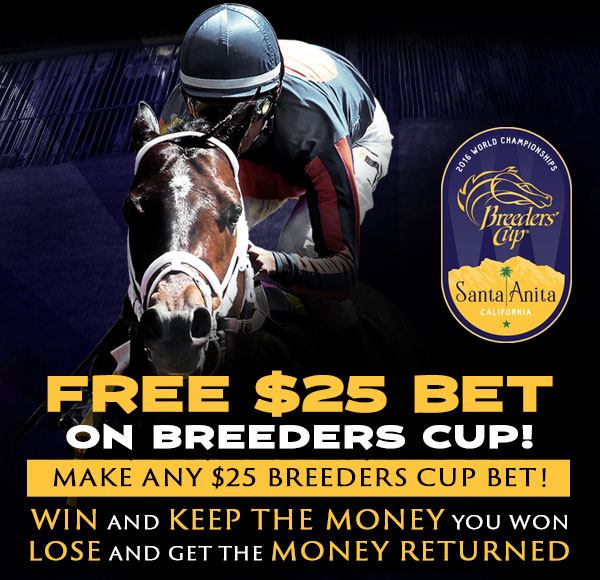 Breeders Cup Offer! Free $25 BET!
Want to bet the Breeders Cup with $25 FREE? t


Here's how:

1. Open an Account: Click here.

2. Visit the cashier to fund your account.

3. Make any bets on the Breeders Cup Classic.

4. Win the bets and you KEEP the money.

5. Lose the bets and we will do a CASH CREDIT back to your account for up to $25.



The CASH CREDIT is added back to your account after you send us a TICKET ALERT . The TICKET ALERT system is located in the top menu after you log into your account. Please make sure to title the ticket alert "LIVE25" before you send. Your account will be credited immediately.




Click here for all the bonus details and see who earned the biggest bonuses last week.
Ranked #1 by the leading Offshore Watchdogs: